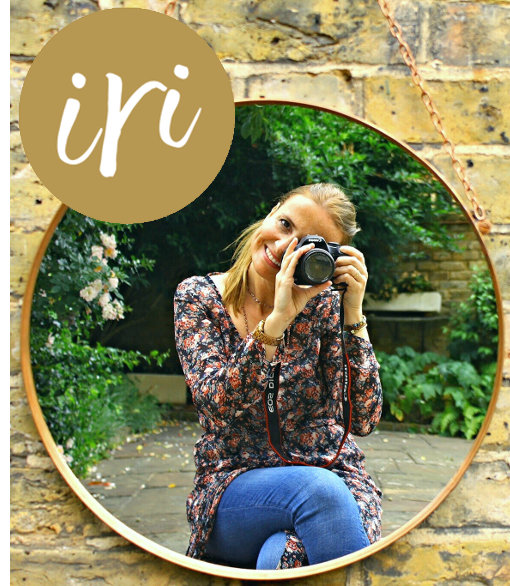 The
IRI
brand was established to embody the enthusiasm and the thrill needed to create that handbag I was unable to find anywhere. I had been looking for a handbag that expressed personality for a long time; so that when we walk into a room we can be sure that no one else is going to have a handbag remotely similar to ours.

I was looking for that perfect accessory that would make us feel special when combined with jeans or with a black dress. A versatile handbag we could use during the day but that, at night, would make a difference without having to go crazy deciding what to wear.

After a few years living in London, in which I learned about and experienced the passion for design and quality fabrics for which the English is renowned, I started to make the first iri handbags, personalising them by embroidering customers' initials. As I have some very enthusiastic friends, the handbags gradually became popular. When the orders started to increase, and I was back in Madrid, I decided to dedicate myself completely to iri. Iri handbags are handmade in Spain paying attention to every detail, while the fabrics and leather come from leading national and international firms.

Throughout my life, I have tried to reconcile my profession with a desire to help others, and now that I was putting together a new project, I wanted to bring together both facets; creativity and a social approach. Therefore, part of the production of iri handbags takes place in a workshop staffed by women at risk of social exclusion. So, my dream is taking shape…I am making something that is beautiful on the outside and "on the inside".
Iri
can be the ideal impulse buy or gift and we will be delighted to help you throughout the buying process at 
hola@iribags.com
with any queries you may have.
Thank you for visiting
iri
!

Clara Fernández